Cub Cadet
Who denies the need for machinery in this advanced era? Gone were the days when people did everything with their hands. Although even nowadays, people don't bother to get more advanced machinery; rather, they buy simple ones.
But you must remember that the simpler your machine is, the less efficient it is, and it will take more time to complete your work.
This article is especially for those who are in utter need of lawnmowers, snow blowers, or UTVs and their accessories. Cub Cadet is always there to help you with its amazing, efficient, durable machinery. Let's discuss how Cub Cadets help you in different fields of life. Happy reading!

What Cub Cadet Holds To Surprise You
Cub Cadet will meet your needs efficiently with everything related to lawns, from mowers to garden tools and their accessories, snow blowers, and tractors. For those who love to ride UTVs, whether for work or for enjoying long and difficult journeys, Cub Cadet offers UTVs. Moreover, they have options for everyone if you have a small lawn, need a lawn mower, or want to buy commercial machinery. Let's peep into what they have to offer.
Lawn Mowers
From small gardens and lawns to commercial levels, Cub Cadet offers lawn mowers for all of them. The following are some of their series; check them.
Riding Lawn Mowers
This series has a variety of durable, efficient, and high-speed riding lawnmowers, so get them one and ride to make your work easy.
Zero Turn Mowers: Easy to ride and move faster than the other riding lawn mowers, zero turn mowers mow the 5 acres of highly difficult terrain in less time.
Lawn & Garden Tractors: They do the toughest job easily through their strongest cutting systems. Attach the accessories, and all work will be done in less time. They are durable, of high quality, and feature refined ergonomics design.
Electric Riding Mowers: Electric lawn mowers with no power fade and decreased noise for a more pleasant ride were made by adapting the tried-and-true strength and performance of our gas-powered machines with a strong and handy lithium-ion battery.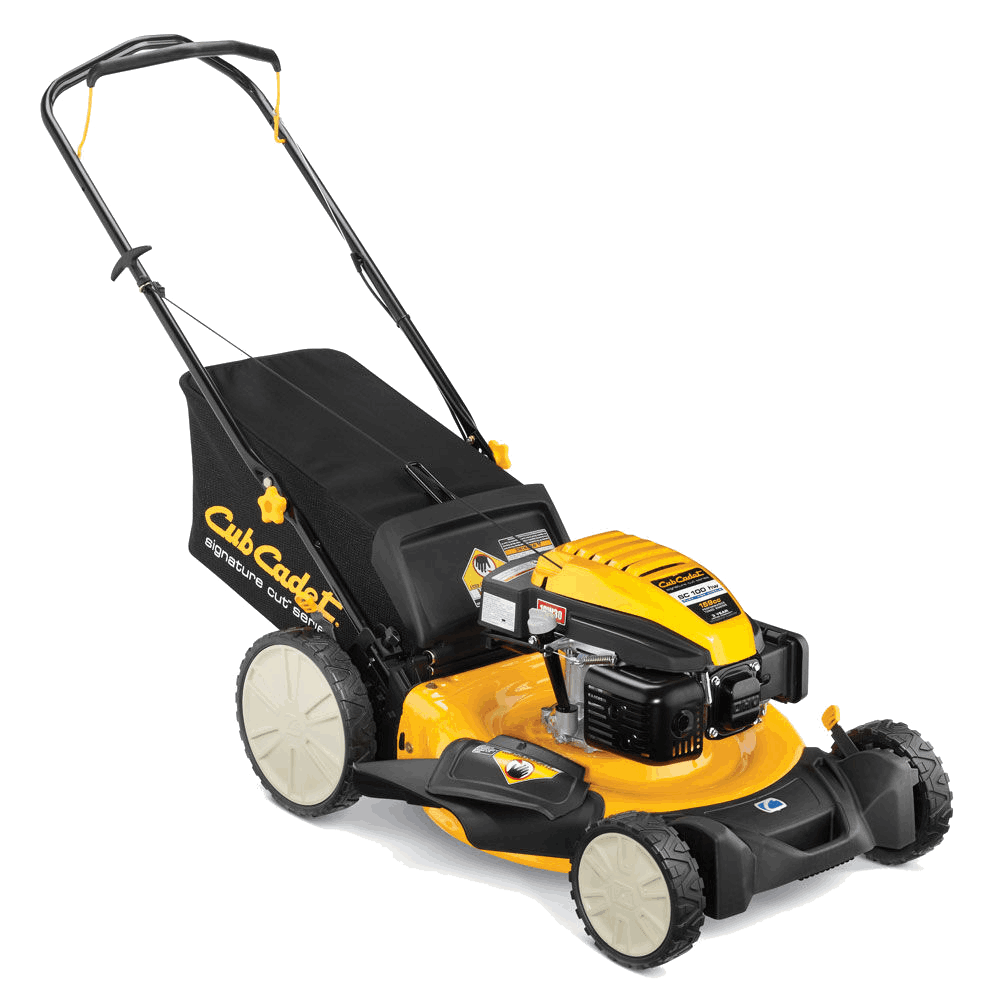 Walk-behind Mowers
So if you don't like riding machines, you can purchase a walk-behind mower. Don't worry, it has three series, from traditional to automatic ones, small to larger areas, to fulfill everyone's needs.
Push Mowers: Push mowers are efficient and have 21-inch cutting decks made of steel, making them suitable for yards of medium or smaller size. They are not suitable for terrains with hills. Some offer the 3 functions in one product, including collecting and bagging grass clips, side discharge, or mulching.
Self-Propelled Mowers: This walk-behind mower works with a self-propelled mechanism and has up to 23″ wide steel decks. In contrast to the previous one, it is best for terrain with hills and obstacles and can efficiently mow a half acre of lawn.
Wide Area Mowers: For larger areas, these walk-behind mowers with 28" and 33″ steel cutting decks are best; you can use them for up to 2 acres. You will not encounter any problems using walk-behind mowers with electric start engines on hills and difficult terrains, as they feature front caster wheels.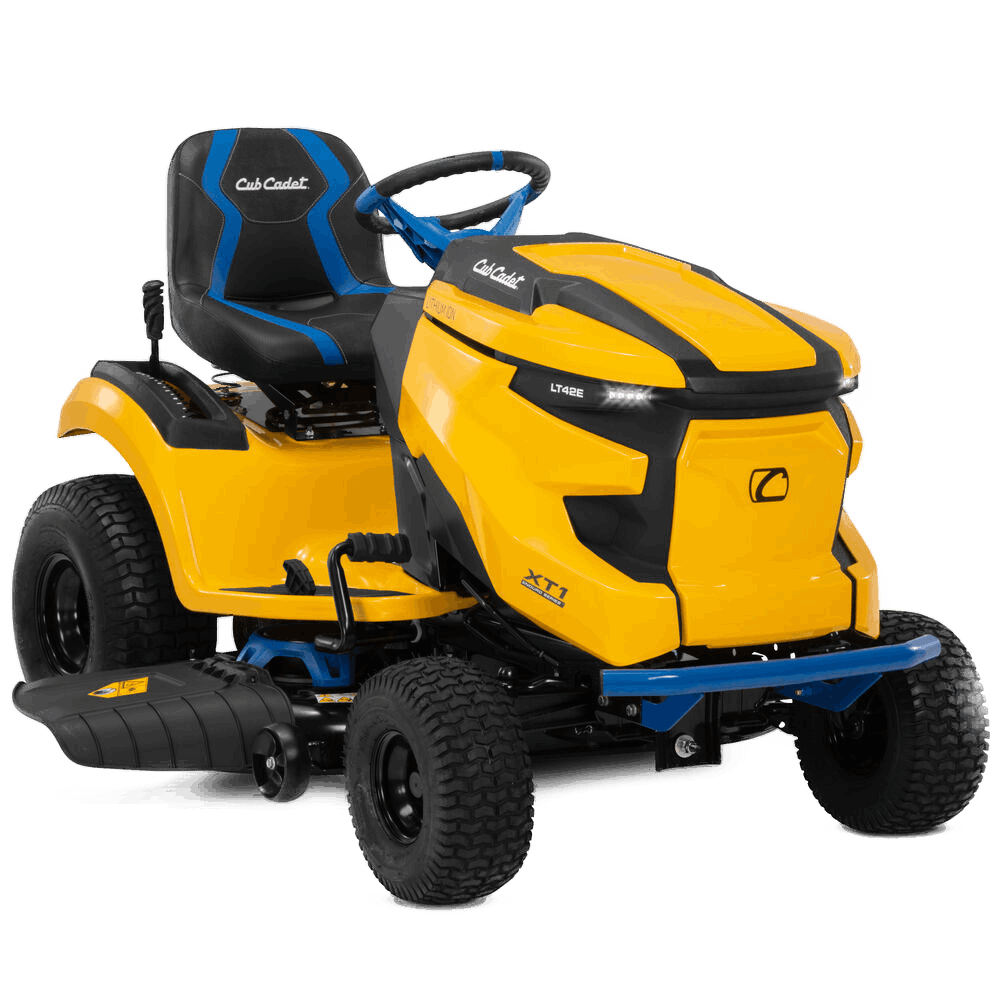 Electric Riding Mowers
Electric ones are best among others as they offer speedy working, efficiency, time-saving performance, and flexibility.
Electric Lawn Mowers
Robust lithium-ion batteries power our portfolio of electric riders with a guarantee that lasts for four years and provides prolonged runtimes and a quick recharge time of four hours. The cut quality is of a top standard, and no power is fading. There is no burden of maintenance associated with them since they do not need petrol, oil, air filters, spark plugs, pulleys, or belts. If you want to cut at dawn or dark without waking the neighbors, you can now do it with a battery-powered tool up to 64%* quieter. They are not detrimental to the natural world. Because there is no exhaust, carbon monoxide, or unburned hydrocarbons produced by the onboard power source, the ride is cleaner and produces no emissions while it is being used.
Electric Zero Turn Mowers
Electric Walk Behind Mowers
Electric Lawn & Garden Tractors
Cordless Electric Lawn & Garden Tools
These products don't need manual working; they use an interchangeable battery system that uses lithium-ion batteries. There is no need for gas; they are environmentally friendly and start with a button push. They are durable, but still, you will get a 3-year warranty. They are lightweight, have no issue with vibration, and are easy to store and manage.
Electric Chain Saw
Electric Hedge Trimmer
Electric Leaf Blower
Electric String Trimmer
Snow Blowers
If someone lives in a snowy place, he will be familiar with the difficulties caused by the buildup of snow. Purchasing a snow blower is the only option available at this point. The Cub Cadet snow blowers enable you to rapidly and effectively remove snow in all circumstances during the whole winter season.
Single-Stage Snow Blowers: These are designed for small and smooth areas, not difficult ones. It can easily scoop and throw up to 6 inches of snow build-up.
Two-Stage Snow Blowers: This one is faster and removes 12 inches of snow accumulation with easy handling.
Three-Stage Snow Blowers: This is the last and most efficient. And this is especially for higher snow build-ups, like up to 23 inches of snowfall.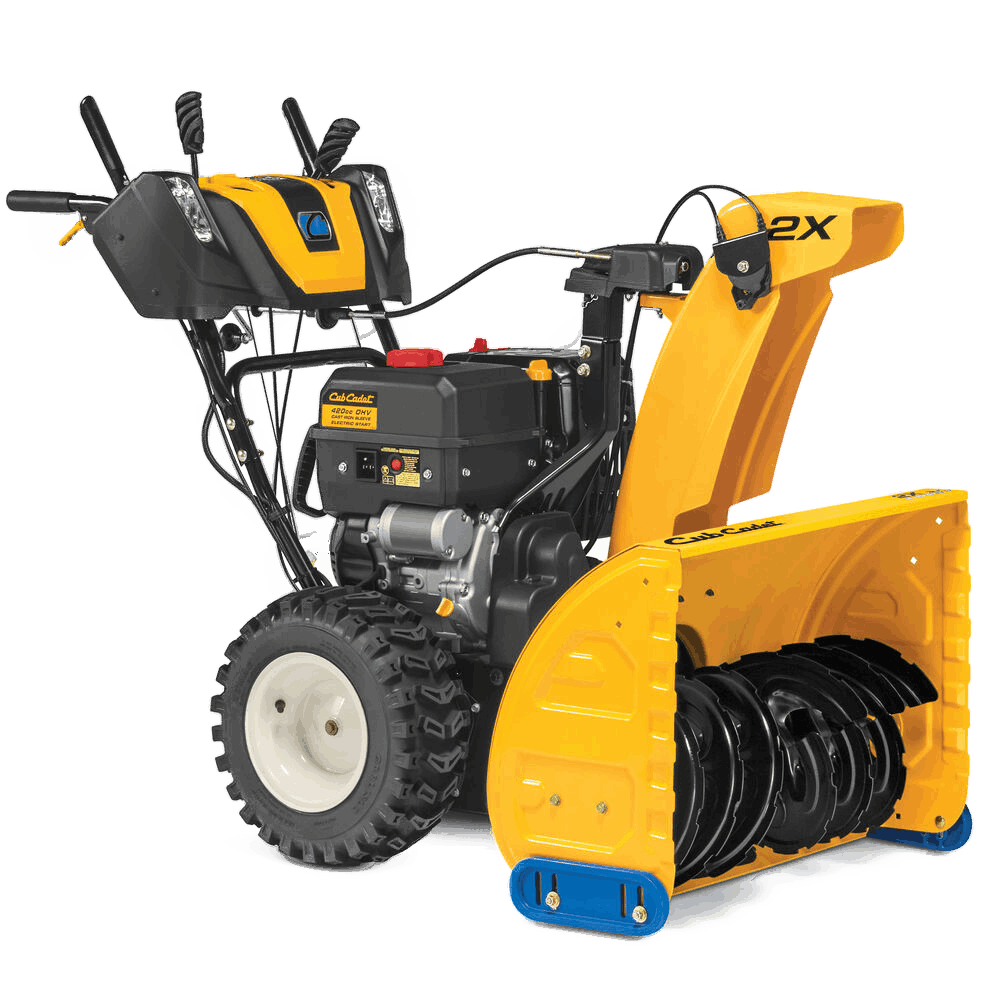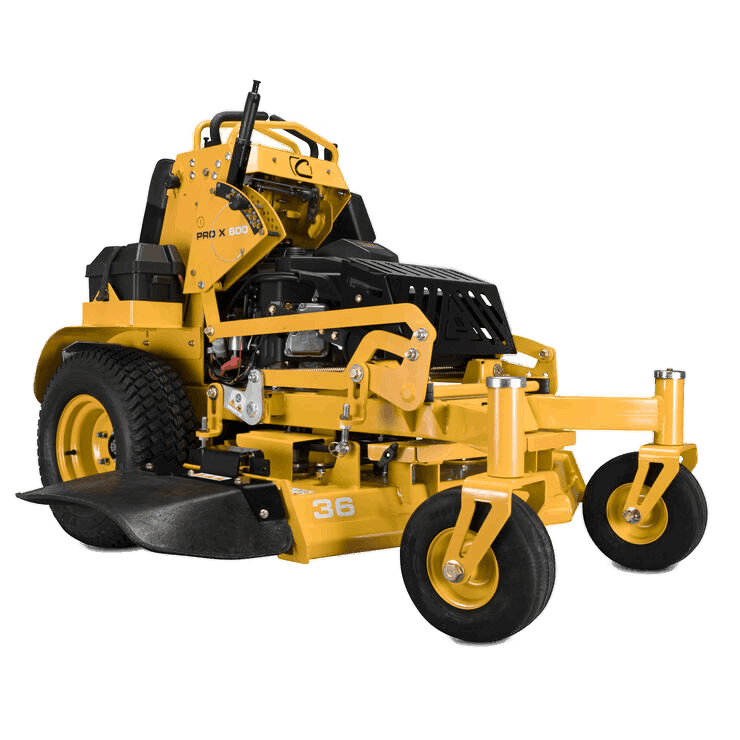 Commercial Zero-Turn Mowers
As the name suggests, they are specially designed for commercial purposes. They are fast speed and best for the toughest terrains, even perfectly and efficiently working on steep hills. They have strong engines, large cutting decks, and premium comfort features and can offer exceptional cut quality at high speeds. They feature steel thicknesses that are long-lasting and trustworthy, spindle assemblies that need no maintenance, and commercial warranties that are good for the long haul.
Stand-On Mowers
These are perfect for bad terrains and uneven lawns; the manufacturers added 24-inch tires. It reduces turfing owing to a larger 10-gauge deck shell that delivers better grip and an easier step-on/step-off design that enables rapid debris removal. This deck shell also offers additional space for storage.
Hydro Walk-Behind Mowers
The command center of our Hydro Walk was designed to provide all of the necessary controls at your disposal, coupled with the capability of quickly negotiating obstacles such as curbs.
The 10-gauge deck shell and the top, bottom, and side reinforcements are all part of an all-around heavy-duty structure that won't buckle under pressure. Spindles that don't need regular maintenance and have sealed single-row ball bearings give a top performance with little interruption.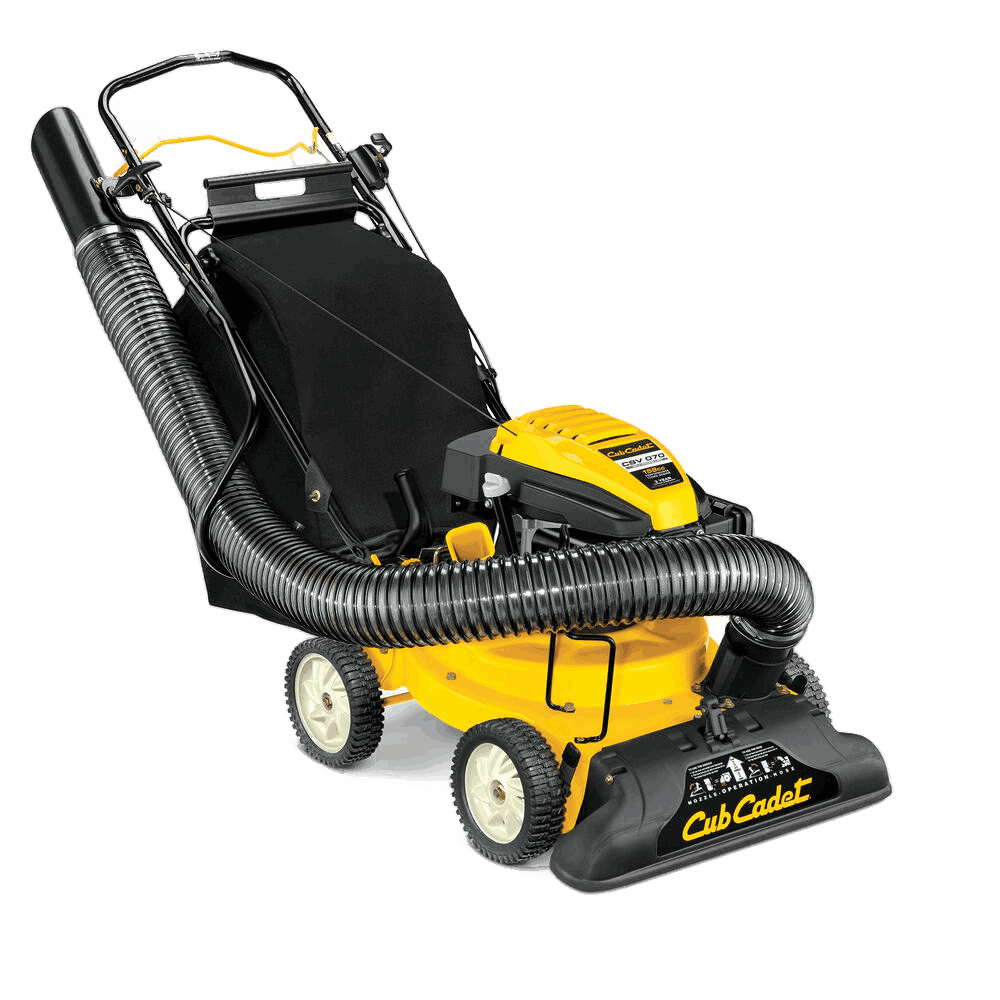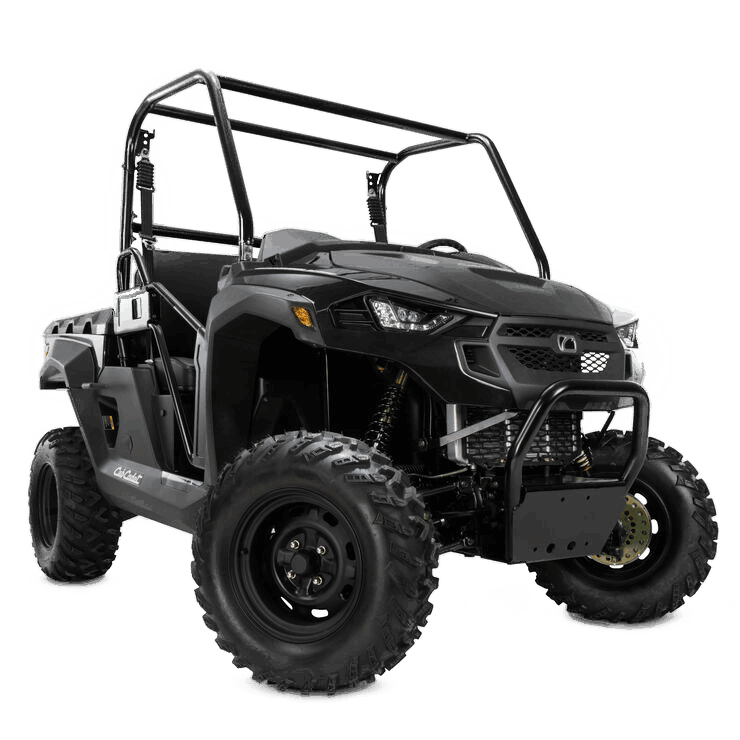 UTV
All our UTVs are high quality and offer efficiency, durability, and fast speed. It will help you in conquering the most difficult challenges.
High-sided doors that are sealed against dirt, mud, and water, as well as a roof and winch, provide a more relaxing and delightful ride. You'll be able to confidently take on challenging terrain and off-road excursions thanks to the strengthened frame that provides enhanced strength and the three-way adjustable shocks that let you modify your ride and gives you complete control.
There is a long list of available UTVs, including different products with pure black or black and yellow colors at different prices.
In addition to machinery, they also offer accessories for all of them. I'm going to share some of the needed accessories here.
Riding Mower Accessories
Cub Cadet offers "riding mower accessories," so you don't need to go elsewhere if you need any of them. Although it has a long list of accessories which includes
Grass Collectors,
Striping Kits
Mulching Kits
Armrest kits
Sun Shades
Snow Cabs
Hauler
Snow Plow Blades
Tire Chains
Front Bumper
Rear-Mounted Attachments and many more.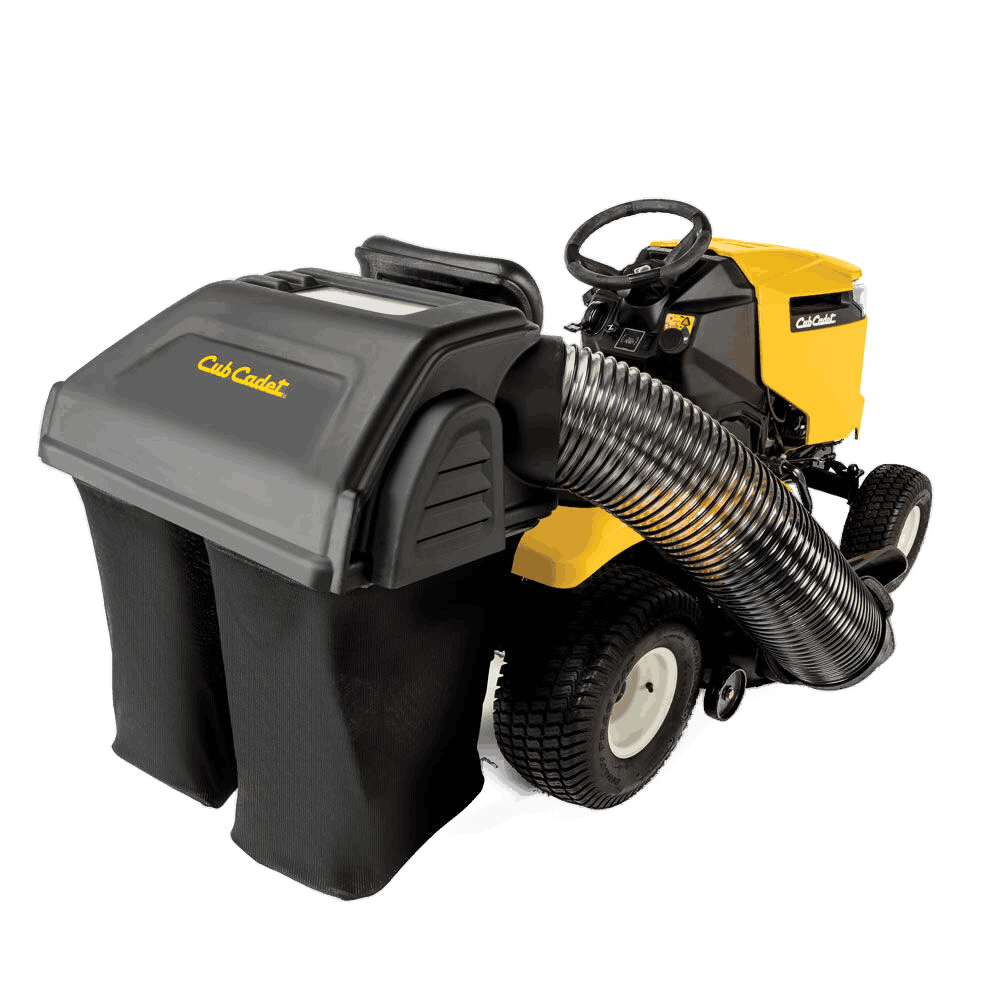 Zero Turn Mowers Accessories
If you buy Zero turn mowers from Cub Cadet, you can add their accessories to get more relief and ease of work.
Push Mowers
The Cub Cadet's push mowers are of good quality, and there is a list of accessories and attachments for them; check them now.
Rear Discharge Chute
Striping kit
Cover
Blade sharpener & Balance kit
Siphon pump
Blades
Blade removal tools
Snow Blowers Accessories
There is a great variety of snow blowers machines, accessories, and attachments; some are necessary for proper working, for example.
Maintainance kits
Spark plug
Covers
Different kits
Oil
Tire chains
And many more
UTVs Accessories
You may make your next off-road excursion more enjoyable, do jobs more quickly, and carry more stuff by accessorizing your Cub Cadet utility vehicle with the appropriate attachments like
Snow blade
Sift roof
Rare window
Cab enclosure
Different kits etc.
1011 57 Ave NE Bay 95, Calgary, AB T2E 8X9